Folsom & Co. Review
Hello friends,
So lately my Instagram feed has been flooded with numerous "Get it FREE just pay shipping & handling!" sponsored posts. Not to say they weren't appealing products, I just felt frustrated at the thought that it was a scam and someone was behind it all! Well, after seeing it for the umpteenth time (not to mention a need for a new watch), I decided to give one a try. I chose to try out Folsom & Co and see what they were really up to. 
It was pretty straight forward. I went to their website from the Instagram link, found their "free products" page (also listed as "flash sale") and chose my favorite one.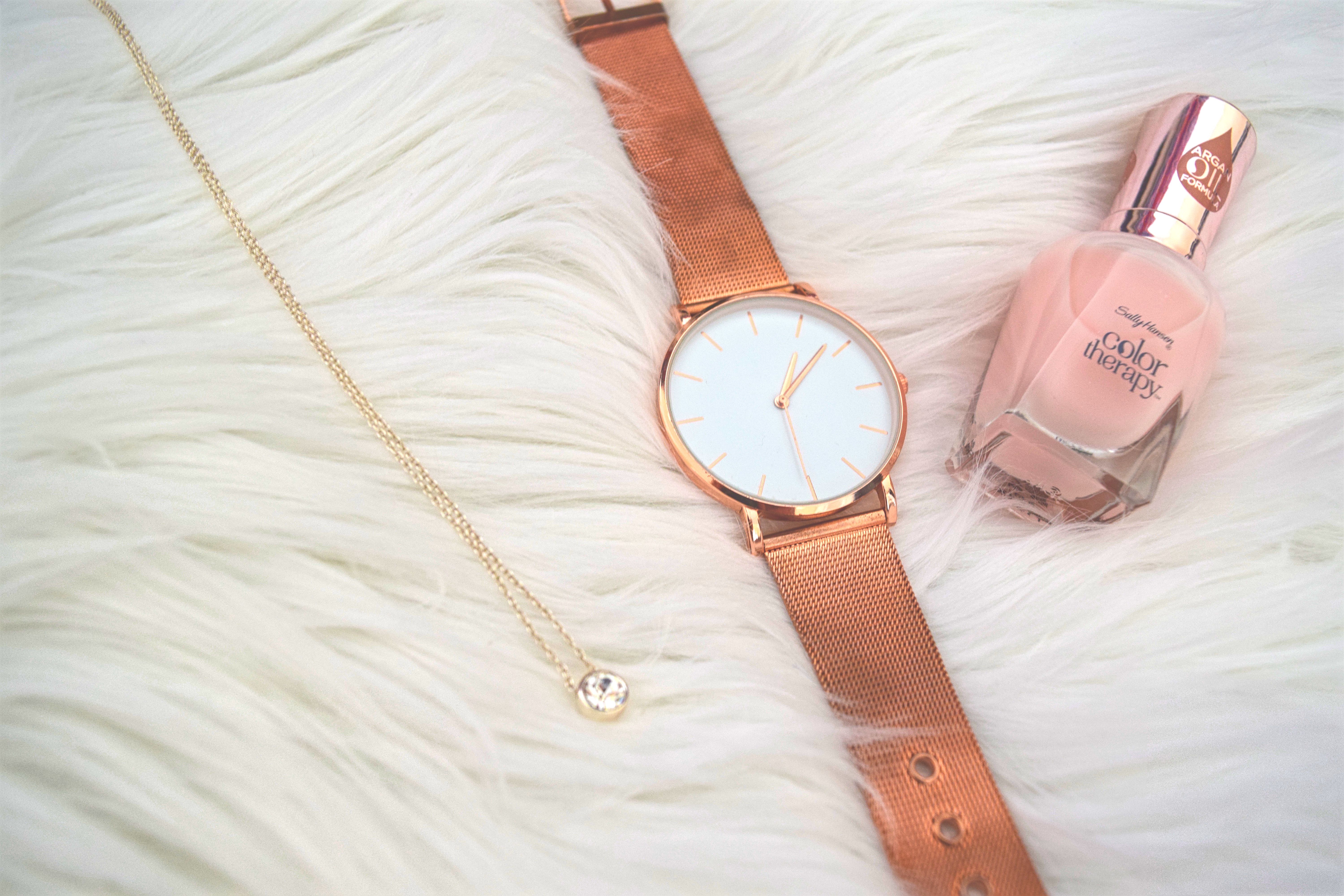 I ended up going with their Jones watch in Rose Gold. I loved the size, and how clean and sharp it looked (plus Rose Gold anything is my favorite, let's be real).
The watch ended up being $10 for shipping and handling, not a bad deal for a watch they advertise at $29.99. Now I know that they are shipping a cheap product, but again I just wanted to see what quality of product I would get for the cheap price. So all that was left to do was wait. I knew it would take a while as they said delivery is between 2-3 weeks, but I was a little nervous to find out what would actually be in the box.
There was one issue…
They had sent me a tracking number specific to their company after I completed my transaction, but the number I received appeared to be inactive. I thought, "Oh I'll wait a couple days and see if it kicks in." Nope. Nothing.
This is the point where it hit me that I wasn't getting this watch, THEY HAD WON!!!
BUT… after about three weeks with no watch and still holding out just a pinch of hope, I decided to contact them. I emailed them saying what was wrong and if I could get my money back since the watch hadn't been delivered. They responded within 24 hours (like their website said they would), and said that they had a lot of product orders and to expect a longer delivery time of about 4 weeks from date of order. They also included a new tracking number so I could see where my package was (I mentioned mine didn't work in the email I sent).
Sure enough three days later, it came!
Now, I'm not sure if it took me contacting them for them to actually send me the product or not, but as we can see it wasn't a fake pile of plastic. Now, the one issue I have seen is that the rose color is rubbing off a little where it sits against my wrist. It is very small for now, but I mean come on, I spent $10.00 on it, can I really be picky?
I probably won't order from here again but if you decide to give it a try please just keep in mind that these watches ARE CHEAP, expect to get what you pay for and try to keep reasonable expectations.
Have you ever tried a company like this? Let me know in comments below!